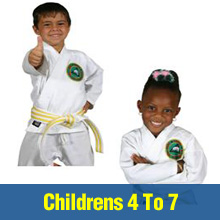 Our children's programs are age specific. The Tiny Tiger Program is for 4 and 5 year olds and the Tiger program is for 6 and 7 year olds....more
Click Here To Get Started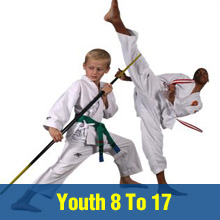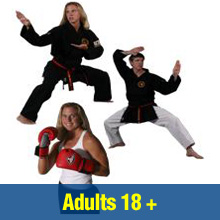 We offer adult programs for all skill levels. We encourage the participation of men, women, parents, and grandparents, because everyone can benefit from the study of Martial Arts.
Click Here To Get Started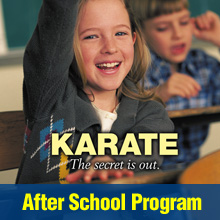 WE PROVIDE TRANSPORTATION! Pak's Karate is proud to be able to offer our students the "Just For Kicks" After School Program.
Click Here To Get Started
Pak's Karate Academy's Introductory Program
Two Private Lessons by appointment and a martial arts uniform for only $40
Meet the instructors, see the school, and get started on the basics to see if this is right for you.

Pak's Karate Birthday Parties
Your child and friends will have a blast. They won't even know they are learning about respect, focus and stranger danger.
Contact us today to schedule your Pak's Karate Birthday Party

Pak's Karate After School Program
Martial arts Class, Homework Assistance, Structured Activities
There is no better place for your child to be after school. Call today to find out more about the Pak's Karate "Just For Kicks" After School Program

Contact Us Today
Kingsland 912-729-7000
Brunswick 912-262-9933
Folkston 912-496-4463
Fernandina Beach 904-261-8660
Introductory Video
Watch our introductory video and see why people of all ages love our programs. We've created a series of 2-minute videos to show you what we do. CLICK HERE TO SELECT VIDEO
follow us
Call Us Today
Schedule your Introductory Lessons today. Let us show you the many benefits that martial arts has to offer. Whether it is fitness, self-defense, or stress relief for adults or focus, respect, self-discipline, or how to handle a bully for children - Pak's Karate Academy can change your life. Call us today to get started.